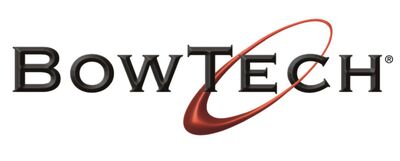 History and Facts
Edit
BowTech is a successful and fast growing manufacturer of high quality compound bows and archery equipment. The company was created in 1999 by John Strasheim and Kevin Strother who wanted to make a positive lasting impact on the industry. The company's growth is impressive. Although they produced their first model in 2000, Bowtech is now one of the largest compound bow and archery equipment manufacturers in the world.
More about Bowtech
Edit
BowTech is known for enhanced quality processes. For example, they manually shoot every bow they produce. The company is proud of not taking shortcuts and enhancing quality processes in all design and manufacturing phases. 
The company continuously improve all aspects of bow manufacturing by keeping abreast of the latest technologies and putting a lot of efforts in 
research, design, and engineering of quality archery equipment. For example, the Bowtech design team invented the revolutionary Binary Cam System, an innovative technology engineered to overcome limitations of single, hybrid, and dual-cam eccentric systems. While being efficient and having no synchronization issues the binary cam system improves accuracy and delivers great power.
BowTech is confident about the quality of products they manufacture by giving a lifetime warranty on their compound bows. Also, the company is proud of giving superior support to their customers and dealers alike. 
In 2007 the company was acquired by Savage Sports Corporation. Undoubtedly this is a positive change for the industry: the existing team of archery 
professionals remained in the same location. At the same time Bowtech is now backed by a major company willing to invest into new technologies.